SBI salary account holder? State Bank of India offers these benefits
Do you hold a salary account with SBI? The bank offers a range of privileges to the corporate sector employees' salary accounts under corporate salary package (CSP). Corporate institutions also include service companies such as hospitals, hotels, and transport corporations, etc. The salary package can be customised depending upon the business relationship between the corporate or institution and the bank, SBI said on its website.
"Managing salaries was never this easy! Now, with SBI's Corporate Salary Package, both employers and employees can avail the many benefits and services. To know more, visit: https://bank.sbi/salary-account/corporate-salary-package.html …," SBI tweeted.
SBI said that eligibility of the package variants is determined in accordance with one's gross monthly income. These customers are offered a variant of Debit Card, Quantum of Insurance coverage, Loyalty Program benefits, etc, the bank said. The customers must visit the bank's official website for more details. They can get all the information regarding credit limits, insurance facilities and other services that the bank provides to these employees.
They may also check the latest rates offered by the banks on it websites. Interest rates on various instruments vary from time to time.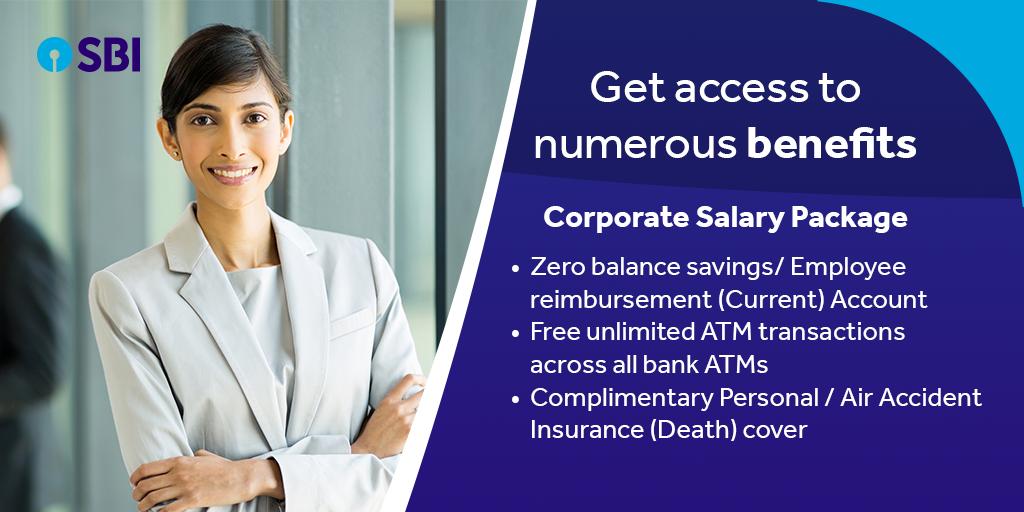 Employer benefits:
1. Hassle-free account opening process. On request, bank officials visit the company premises to assist employees. Employees can opt to open their accounts online or by visiting the nearest branch, it said.
2. Online facilities reduce paperwork and salary administration cost. Instant credit of salaries to employees' accounts.
3. Zero charges for salary disbursement.
4. Equipping employees with a power-packed salary account, SBI said.
Source:- zeebiz
Share: